Captain Clueless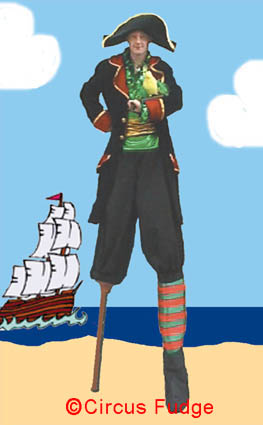 Introducing the world's stupidest pirate. He thought the card in the job centre said juggler, now he wanders the seven seas, outdoor events and the odd shopping centre or two in search of his lost treasure of smuggled gold.
Accompanied by his repetitive puppet parrot (easy for you to say), this 9ft. tall peg-leg stilt pirate mingles with the crowds ever on the lookout for new deck swabbers and galley slaves.
Other walkabout characters are available, some stilt, some not. For more information, or to commission a themed character, click on the e-mail link below.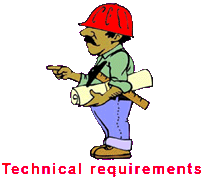 Freephone* 0800 032 60 28
Mobile 07889 680787
Or via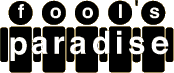 Captain Clueless supports:


Shows, Blunderfudge, In a Spin, The Weather House,
Walkabout, The Lostronaut, Captain Clueless, The Scarecrow, Chimney Sweep, Wizard
Workshops, Corporate, Schools & Colleges, Theatre Groups,
* free from a BT landline. Other networks/service providers may charge for this call.
Last updated 5/09/06
AINT NOBODY DOWN HERE BUT US CHICKENS.