The Weather House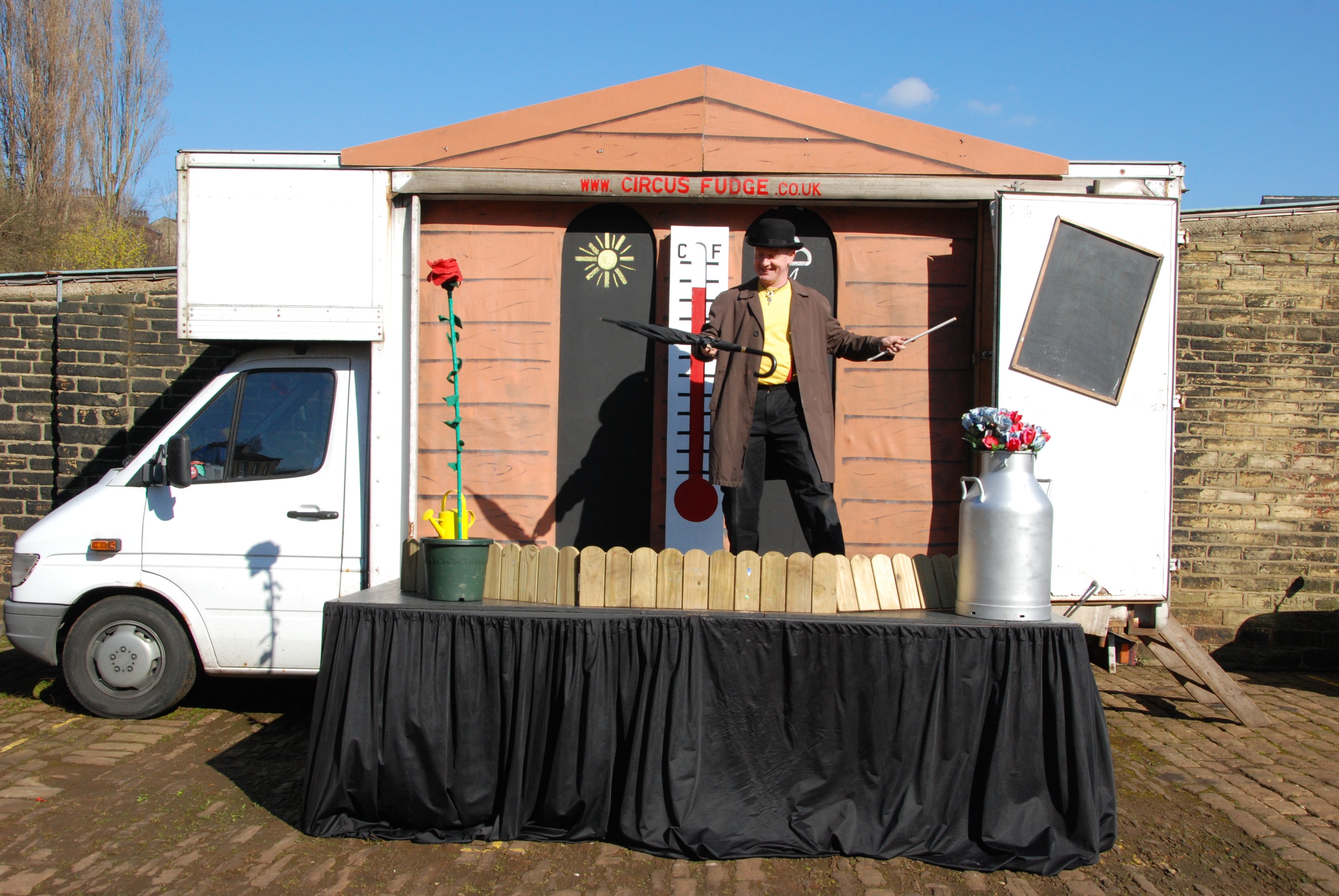 A one-man two-person show full of circus, music and comedy.
"How can one man be both rainy and sunny?" imaginary awestruck audience member
Abandoned by the sunny day woman the rainy day man continues on alone to report the latest ever changing weather conditions. Beset with problems of Meteorological proportions his task is not a simple one but with the help of the unsuspecting audience he manages to bring this story to a truly memorable, thigh-slapping conclusion.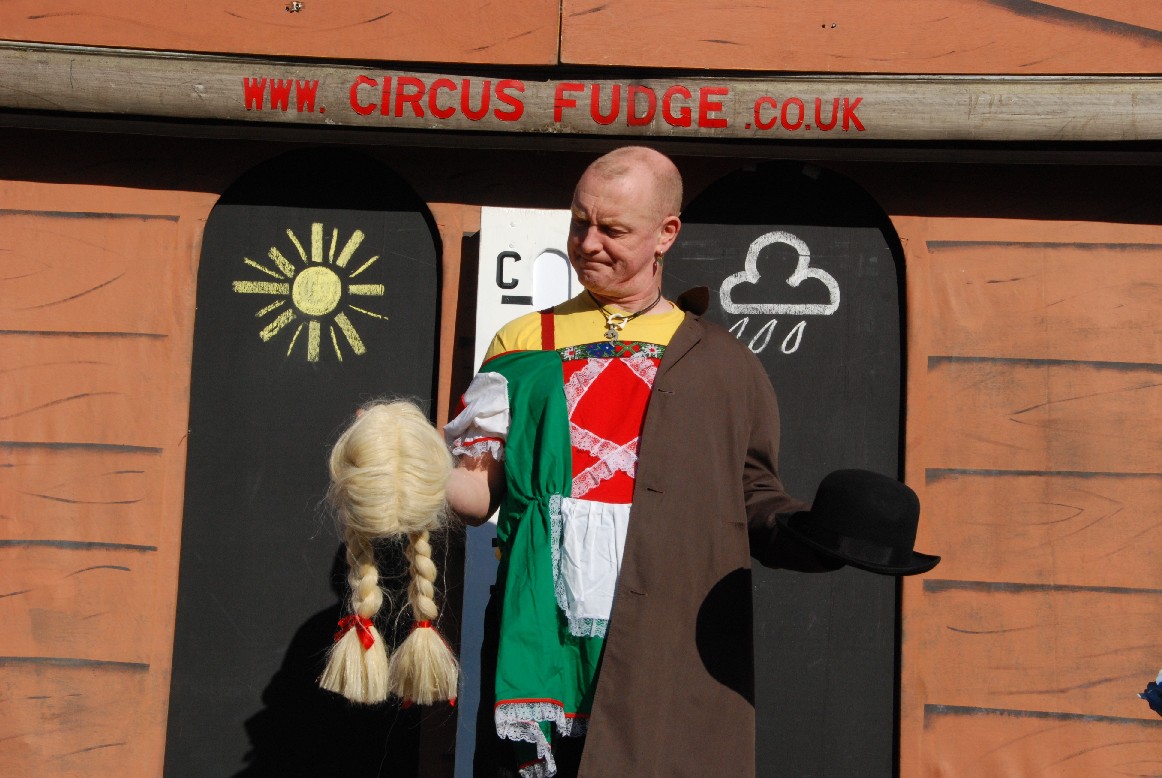 Performed on a full-sized van mounted weather house, the show features fast costume changes (that aren't always fast enough), daft gags and unusual circus skills.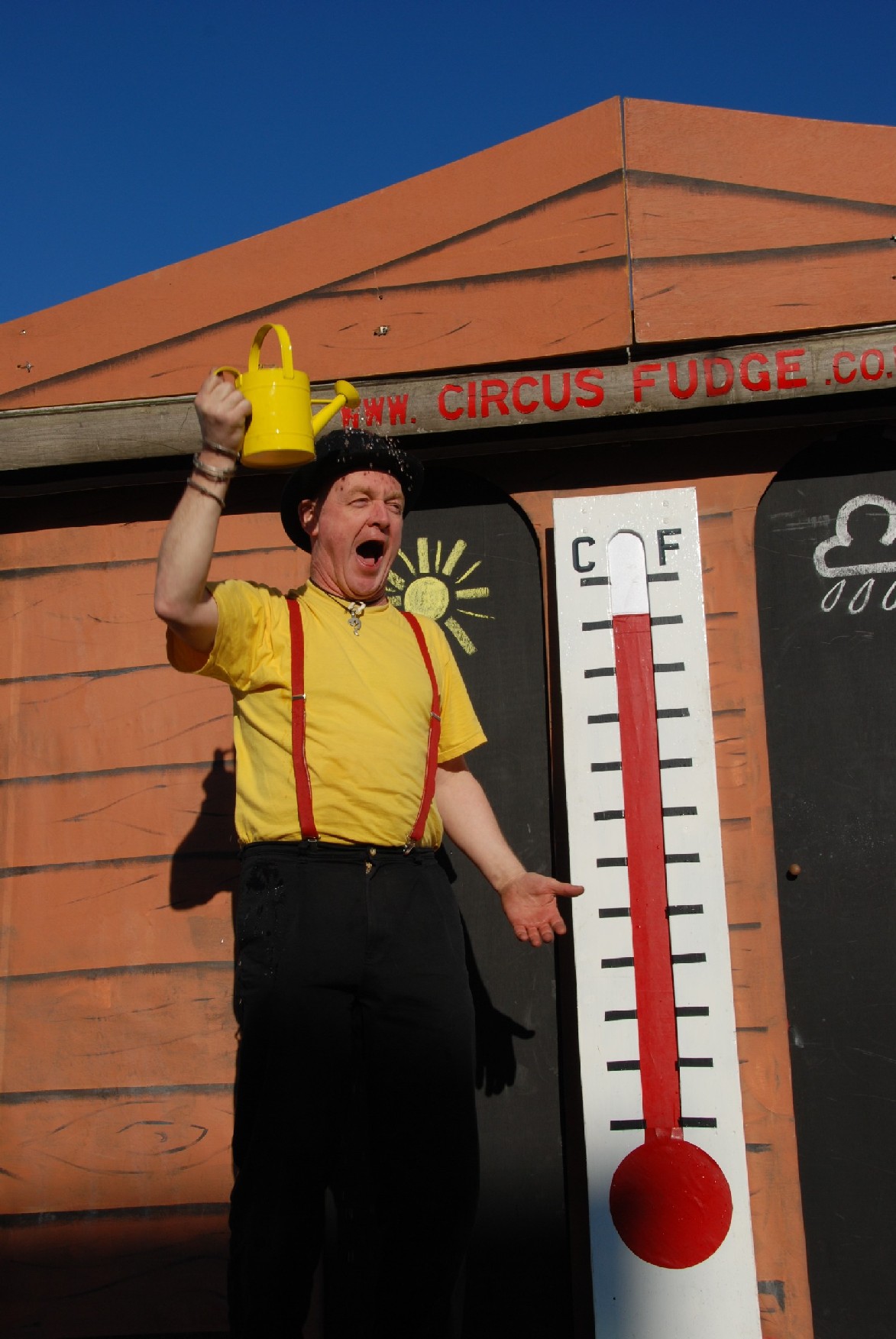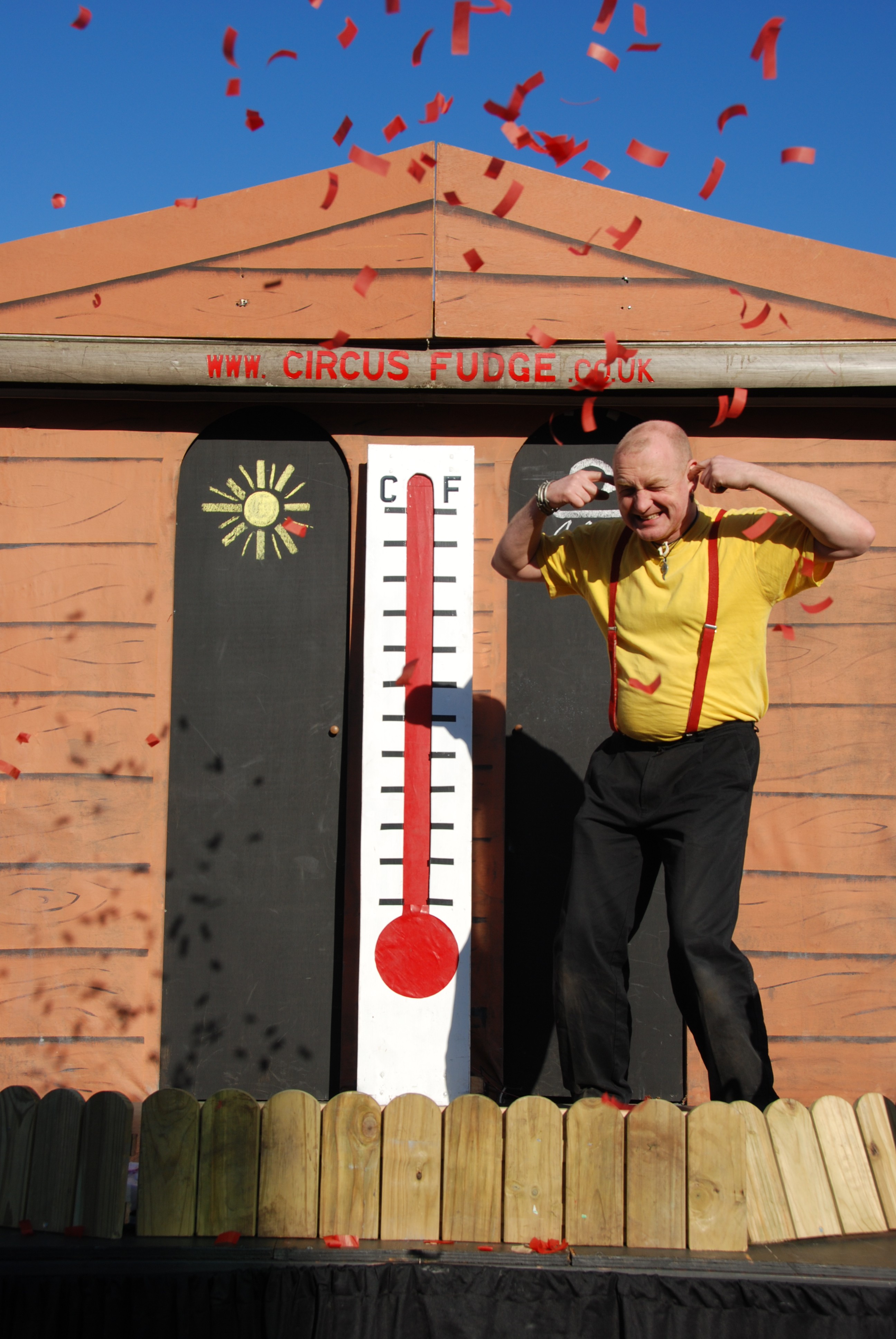 Freephone* 0800 032 60 28
Mobile 07889 680787
Or via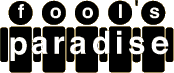 Shows, Blunderfudge, In a Spin, The Weather House,
Walkabout, The Lostronaut, Captain Clueless, The Scarecrow, Chimney Sweep, Wizard
Workshops, Corporate, Schools & Colleges, Theatre Groups,
* free from a BT landline. Other networks/service providers may charge for this call.