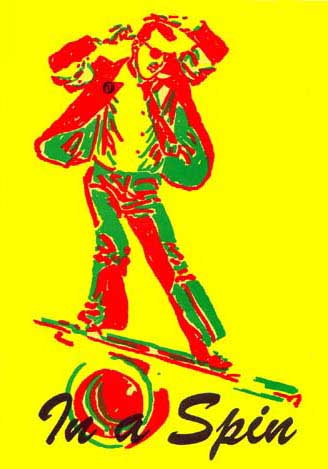 This unique one-man street style show centres around the world's only(?) musical washing machine. Starting with members of the audience disco-dancing with sink plungers and finishing with Fudge attempting to juggle fire, knives and cheap nasty tennis racquets blindfold on the legendary Ironing Board of Death (oooh!), this is a show performed by an idiot, full of sound, fury.......
.......and domestic appliances.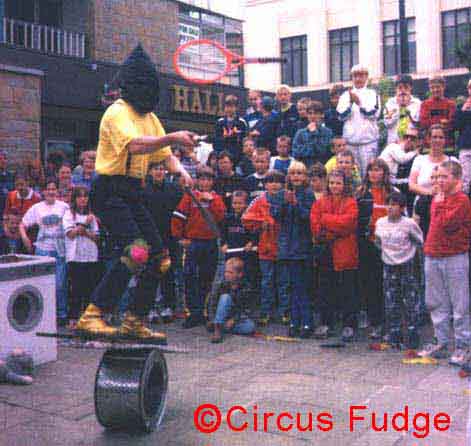 "A mixture of enthusiasm, real incompetance ...
...and sometimes genuine skill." AWOL magazin
.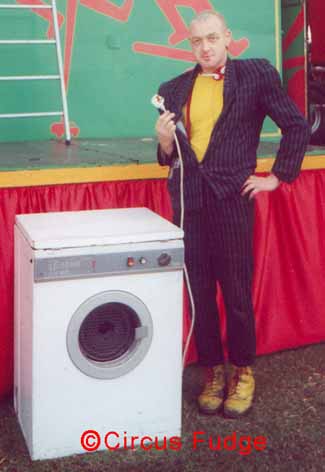 This show is suitable for outdoor and some indoor events.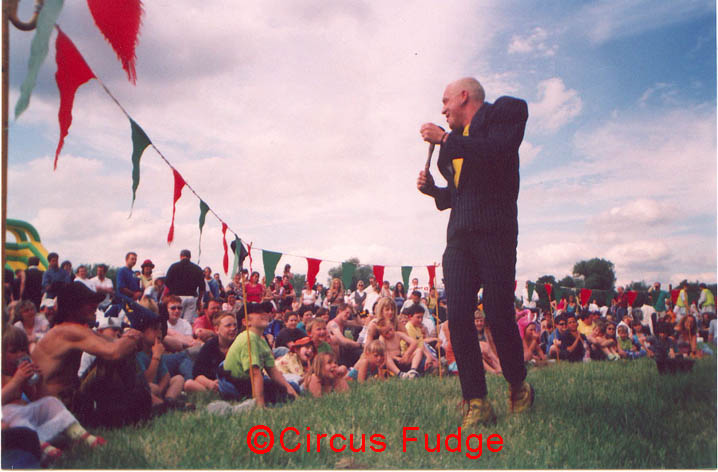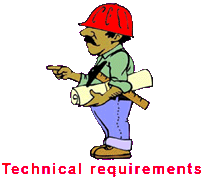 Freephone* 0800 032 60 28
Mobile 07889 680787
Or via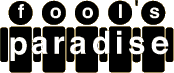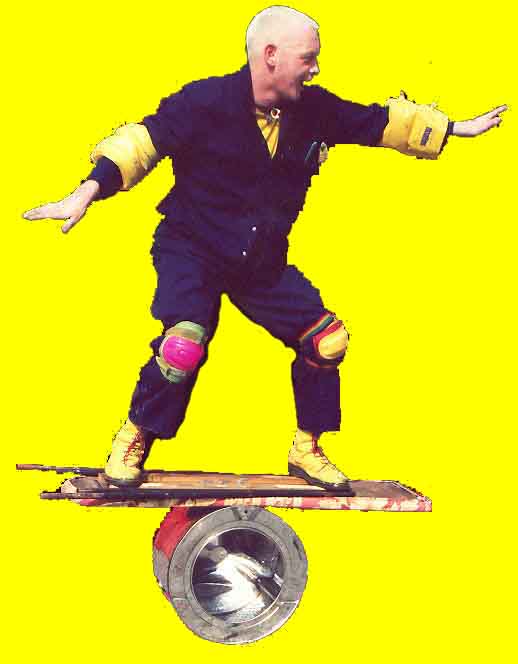 Shows, Blunderfudge, In a Spin, The Weather House,
Walkabout, The Lostronaut, Captain Clueless, The Scarecrow, Chimney Sweep, Wizard
Workshops, Corporate, Schools & Colleges, Theatre Groups,
* free from a BT landline. Other networks/service providers may charge for this call.
Last updated 5/09/06