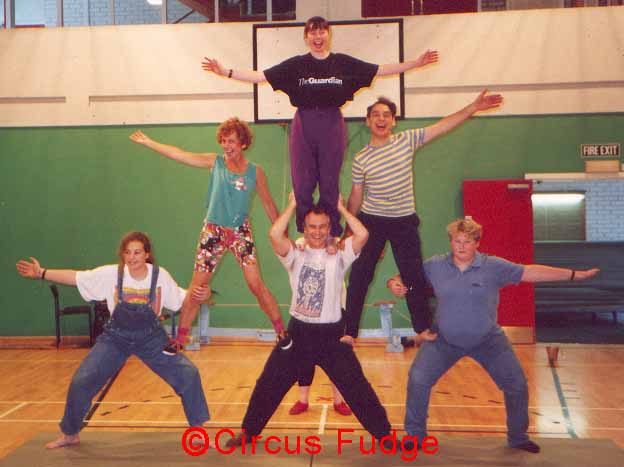 Page still under construction.
Other Groups we work with include:
Anybody and Everybody
Youth groups young offenders
PAYP positive action for young people
PRU pupil referral unit
Connexions
Weston Spirit
Prince's Youth Trust
Duke of Edinburgh Award
Arts Award
Psychiatric hospitals
Groups of people with special needs
Home educators / learners
Theatres - Barnum. I helped teach Paul Nicholas to walk the tightrope for his lead role in Barnum.
Local amateur dramatic societies
Woodcraft Folk
New Company Skills - giving your group a wider skill base.
Scouts, Guides, Cubs, Brownies, Explorers, Beavers, Rainbows

Scouts - circus skills badge
Circus Skills for Scouts
Complete the requirements below:
Select one skill from any two of the five alternatives below. Under experienced guidance, show by continuing effort some achievement in the two selected skills. Demonstrate the two selected skills before an audience.

Aerial: Trapeze, Roman Rings, Aerial Ladder, Aerial Rope, Wire Walking or related skills.
Balance: Trick-cycling, Stilts, Ladder, Tightrope, Wire Walking, Perch, Roller Bolo, Slack-rope.
Manipulative: Plate Spinning, Cigar Boxes, Club Swinging, Devil Sticks, Diablo Sticks, Juggling.
Ground: Handstands, Tumbling, Acrobatics.
Clowning: Including make-up and costume.

Find out about aspects of circus life, and discuss these with an adult.
Observe at least two circus or street performers events and discuss these.

Guides & Brownies- circus performers badge
Circus Skills for Guides
1. Take part in at least one juggling or circus skills workshop.
2. Learn three further circus skills from the list below. Demonstrate each of your skills to your Patrol. Tell them how you learned the skills and how long it took you to get them right.
• acrobatics
• balloon modelling
• contact juggling
• cigar boxes
• club swinging with two clubs
• diabolo
• devilstick
• juggling with three or more items (scarves, rings, balls, clubs)
• lasso
• plate spinning
• stilt walking
• tumbling
• unicycling
• yo-yo
3. Do three of the following:
• Make a set of juggling balls.
• Demonstrate a circus skill to an audience of more than ten people.
• Teach three people one of your circus skills.
• Devise a worksheet to demonstrate one of your skills.
• Find out some interesting facts about one of your skills, eg its origin, a world record, its history.
• Challenge yourself to perform a trick that you cannot yet do. Keep a record of your progress as you learn the trick.
Bring the circus to town – try Go For It! Show time with your Patrol.
We are based on the border of Lancashire & West Yorkshire but travel anywhere, nationwide and internationally.

Click here to email Circus Fudge
Freephone* 0800 0326028
Mobile 07889 680787
* free from a BT landline. Other networks/service providers may charge for this call.
Last updated 5/09/06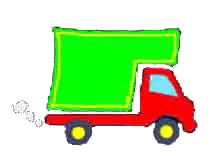 Shows, Blunderfudge, In a Spin, The Weather House,
Walkabout, The Lostronaut, Captain Clueless, The Scarecrow, Chimney Sweep, Wizard
Workshops, Corporate, Schools & Colleges, Theatre Groups,