What they've said about Circus Fudge
It was extremely ace. Ashleigh Roberts, participant, age15.
A very enjoyable morning for both children and adults. Well worth it! Mrs. Gosden, teacher, St. Andrew's CofE School, Eccles.
Good well structured session. Jane Friend, Senior Youth & Community Officer, Groundwork Blackburn.
Excellent fun for all the children. They were listening to the demonstrations and trying all the tasks. Even the less confident children joined in. Teacher, Brabins Endowed School.
Keep up the super work! Liz Cooke, teacher, Daisyfield Primary School.
You were very supportive of my special needs child who is visually impared. Mrs Walsh, Ashleigh Primary School.
Thank you for your invaluable contribution towards The Employability Skills day. we are grateful for the time you spent both in preparation and in the delivery of your workshop. Joanne McGraph, EBPL.
Kids thoroughly enjoyed it- so did the staff! Class 4/5, Pendle primary School.
The children enjoyed the event very much. It gave children who usually struggle to achieve something they could excel at. Thank you! Mrs. Jones, teacher, Ribchester St Wilfrid's School.
Children in Year 3 did some great artwork about their experiences! Mrs. rush, KS2 Co-ordinator, Holy Trinity Primary School.
It was good. I liked all of the circus tricks. I would like them to come again. John Glen, student, Highfurlong School.
Very Good, Lots of activities. Close supervision,. Everyone showed 100% interest. Staff member, Parkfield Primary School.
Thank you for all the hard work you put into making the Key Skills Day a huge success. I know from the evaluations completed by students that they had an excellent day and the workshop was a great success. Natasha Deverson, Education Business Partnership Link (Lancashire West)
Really good to see students having fun and feeling a sense of achievement. It's a really goodway to build group skills, try new ideas and have fun. Staff member, Carnforth High School.
Thank you for a wonderful day. The children loved the show and have been practicing their circus skills ever since. we appreciate the effort you put into the day. Lindsay Rawlinson, Trawden Forest Primary School.eat.
The children thoroughly enjoyed the day and there was plenty for them to do. The whole school demonstration at the beginning and end of the day was great. Miss Lamport, Walverden Primary School.
A good experience for children who generally lack confidence and self esteem, working together gave them an opportunity to try something new and they all enjoyed the experience. Teacher, Carnforth High School.
Such inspiration. Lindsay Gooding, Parkfield Primary School.
Shows, Walkabout, Workshops, Other.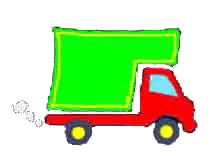 Email Circus Fudge
Freephone* 0800 0326028
Mobile 07889 680787
Shows, Blunderfudge, In a Spin, The Weather House,
Walkabout, The Lostronaut, Captain Clueless, The Scarecrow, Chimney Sweep, Wizard
Workshops, Corporate, Schools & Colleges, Theatre Groups,
* free from a BT landline. Other networks/service providers may charge for this call.
Last updated 5/09/06